The Advancing Healthcare Awards NI 2022: Sponsors and supporters
We are delighted to have the support from the following organisations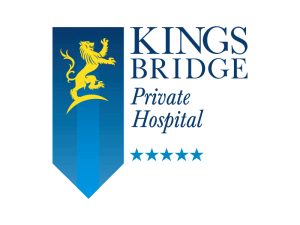 Kingsbridge Healthcare Group is the largest private provider in the North of Ireland with hospitals in Belfast, Sligo and Ballykelly (North West) and just last month opened a dedicated Diagnostic centre at the King's Hall complex. Established in 2003 and now employing over 700 staff, the company prides itself on rapid access to treatment and surgery within all the main hospital specialities. Most recently the group has opened the first private ICU in N. Ireland to facilitate open heart surgery at its Belfast site
www.kingsbridgeprivatehospital.com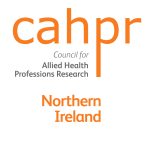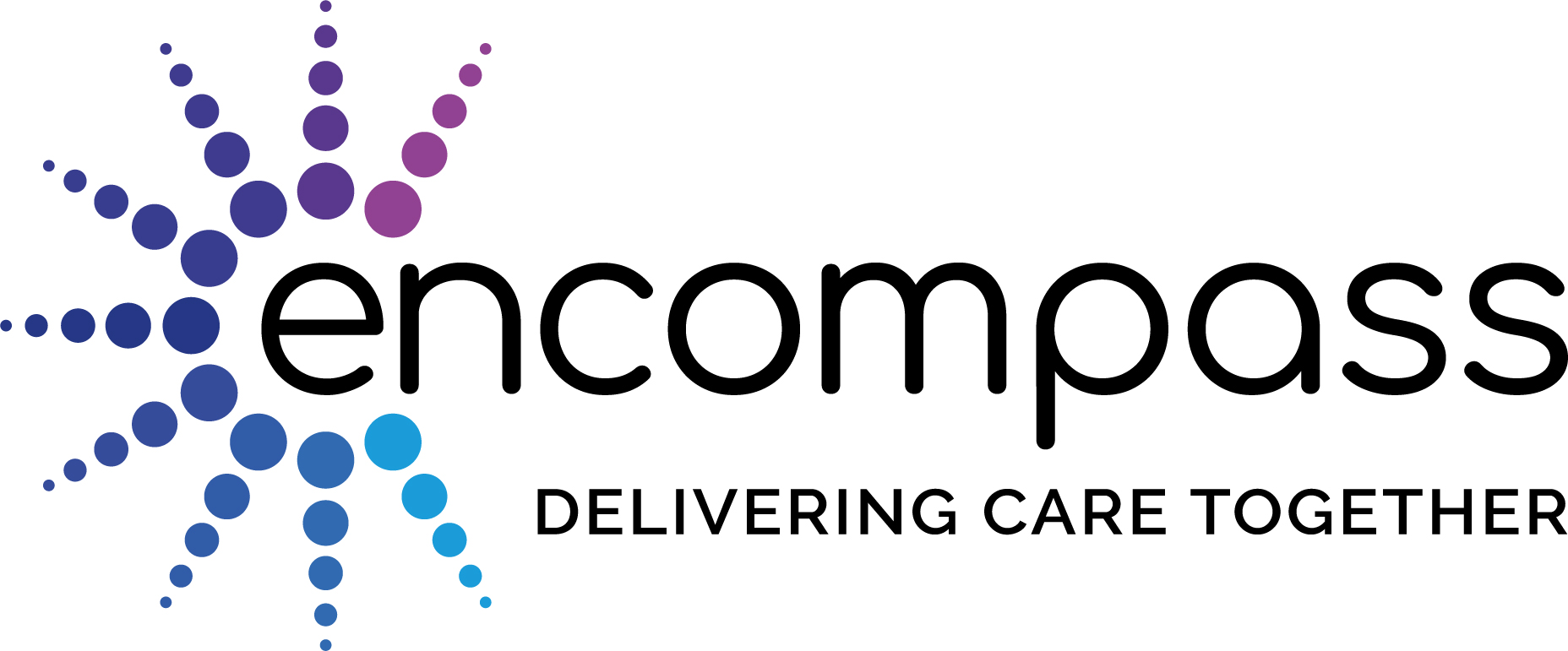 encompass is a Health and Social Care programme that will create a single digital care record for every citizen in Northern Ireland who receives health and social care.
encompass aims to provide patients and service users with the safest, highest quality of care that is possible.
encompass will be rolled out across all Health and Social Care Trusts in Northern Ireland to create better experiences for patients, service users and staff.
encompass will also give patients and service users the ability to view and update their health information. It will also make it easier for Health and Social Care staff to view important information about their patients and service users.

The Clinical Education Centre (CEC) is a regional service within the HSC Business Services Organisation (BSO). The CEC designs, develops and delivers post registration education that supports Nurses, Midwives and Allied Health Professionals across Northern Ireland to provide safe and effective interventions and care. CEC works closely and collaboratively with key stakeholders to provide a diverse range of education across all Programmes of Care. Appropriate teaching methods are adopted to optimise the learning and development experiences of the nursing, midwifery and AHP workforce and ultimately to improve health outcomes for the Northern Ireland population.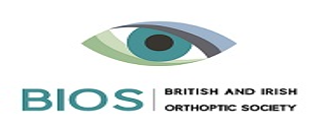 The British and Irish Orthoptic Society is the professional body for Orthoptists. Orthoptists are registered Allied Health Professionals regulated by the Health and Care Professions Council (HCPC) in the UK and CORU will be the regulator in the Republic of Ireland. BIOS was founded in 1937 and is a registered charity and a company limited by guarantee. We are affiliated to the Allied Health Professionals Federation, a group made up of 12 bodies representing more than 158,000 workers. BIOS is also a member of the International Orthoptic Association and OCE. BIOS members in the UK are also automatically trade union members of the British Orthoptic Society Trade Union, BOSTU.

The Royal College of Podiatry is the professional body and trade union for podiatrists in the UK. The College leads on professional, academic and clinical standards, promotes research and education and public awareness of foot and lower limb health. The College works extensively with stakeholders, such as government bodies, healthcare organisations and other professions, to promote the life-changing services that the podiatry profession provides. The College supports podiatrists throughout their careers to deliver high-quality foot and lower limb care and continue developing their skills. To discover more, visit rcpod.org.uk

The HCPC's statutory role is to protect the public by regulating healthcare professionals in the UK. We promote high quality professional practice, regulating over 300,000 registrants across 15 different professions by:
setting standards for professionals' education and training and practice;
approving education programmes which professionals must complete to register with us;
keeping a register of professionals, known as 'registrants', who meet our standards;
taking action if professionals on our Register do not meet our standards; and
stopping unregistered practitioners from using protected professional titles

At Macmillan, we won't settle for anything other than the best possible support for people living with, and affect by, cancer.
Our ambition is to be there for everyone, from the moment someone is told that they have cancer, for as long as we're needed to help them live life as fully as they can.
Macmillan professionals, such as AHPs, support people with cancer in many different ways and are responsible for holistic care and support the all-round needs of the person living with, and affect by, cancer.
From treatment to signposting people to further information through the Macmillan website, information and support centres and the Macmillan support line, Macmillan professionals work with heart, strength and ambition.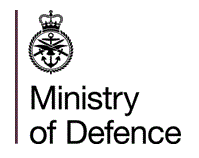 Defence Relationship Management (DRM) offers advice and support on employing members of the armed forces community, and enables organisations to develop a mutually beneficial working relationship with the Ministry of Defence (MOD). By partnering with organisations throughout the UK, DRM aids them in understanding the value of signing the Armed Forces Covenant whilst also providing support on employing reservists, veterans, cadet force adult volunteers and military spouses and improving fairness for the armed forces community in the consumer market.

The Public Health Agency is the major regional organisation for health protection, health and social wellbeing improvement, and reducing health inequalities in Northern Ireland. We are a multi-disciplinary, multi-professional body working in partnership with individuals, communities and other key organisations.
Our vision is that "All people and communities are enabled and supported in achieving their full health and wellbeing potential, and inequalities in health are reduced."
The Allied Health Professions team supports the public health agenda to improve health outcomes, ensure sustainability of services, build capacity, and reduce health inequalities in Northern Ireland.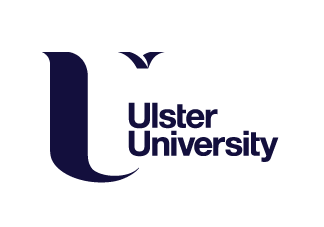 The Ulster University School of Health Sciences is one of the largest and longest established allied health professional academic schools in the UK and Ireland, offering six AHP undergraduate programmes together with healthcare science. Students engage in interprofessional learning on campus and during their professional practice placements, fostering effective partnership working to enhance their future clinical practice.  We have a distinguished history of producing graduates who become leaders in research, health and social care services and education. The School provide much of the postgraduate learning (uni-professional and multi-professional) opportunities for healthcare practitioners working in Northern Ireland and beyond. We work with key stakeholders to directly impact on healthcare policy and practice and contribute to social and economic development through technology and knowledge transfer. The School prides itself on the close working relationships with the Health and Social Care Trusts and the Department of Health NI. The School holds a Bronze Athena Swan award; the Athena SWAN Charter recognises and celebrates good employment practice for women working in science, technology, engineering and maths (STEM) in higher education and research.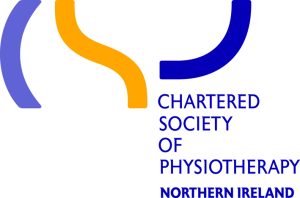 The Chartered Society of Physiotherapy (CSP) is the professional body and trade union for physiotherapists in the United Kingdom. Founded in 1894, the Society has grown to become the profession's largest membership
organisation with more than 60,000 members. The CSP's membership consists of a range of physiotherapy professionals: qualified and retired physiotherapists, students of physiotherapy and associate members. CSP members work in a variety of settings across the health service, in the community and in private practice.
www.csp.org.uk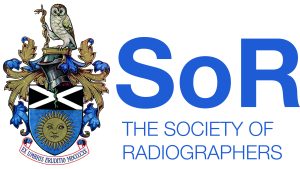 The Society and College of Radiographers. The Society of Radiographers is the trade union and professional body for the diagnostic imaging and radiotherapy workforce in the United Kingdom. The College of Radiographers is a charity which exists for the benefit of the public. T The Society and College have two distinct, but complimentary mission statements: Members of the Society of Radiographers will exert influence locally and nationally to improve healthcare for society through promotion of social justice, public service and its members' personal and professional development. The College of Radiographers will promote the science and practice of clinical imaging and radiotherapy science for the benefit of all. We will do this through standards for education and practice, promoting and conducting research and by listening to patients and service users. Our values are integrity, advocacy, transparency, courtesy and equality.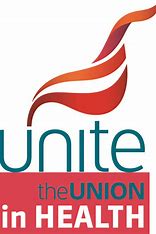 Unite in health is a section of Unite the Union, the largest Trade Union in Ireland and the U.K. In Northern Ireland Unite in health represent members across the Health Service including Laboratory and pathology staff, speech and language therapy staff, community nurses, pharmacists and psychologists and many others.
www.unitetheunion.org
If you are interested in finding out more about the awards or becoming a sponsor, please contact Ali- ali@chamberdunn.co.uk 
For all of the latest updates sign up to our mailing list
The Advancing Healthcare Awards
The Advancing Healthcare Awards have been running for 16 years and recognise the work of allied health professionals, healthcare scientists and pharmacists leading innovative healthcare practice across the UK.